Rodhe's IGA Marketplace
Recipes
https://www.rodhesiga.com/Recipes/Detail/8297/Meaty_Cheesy_Bread_with_New_Mexico_Hatch_Chiles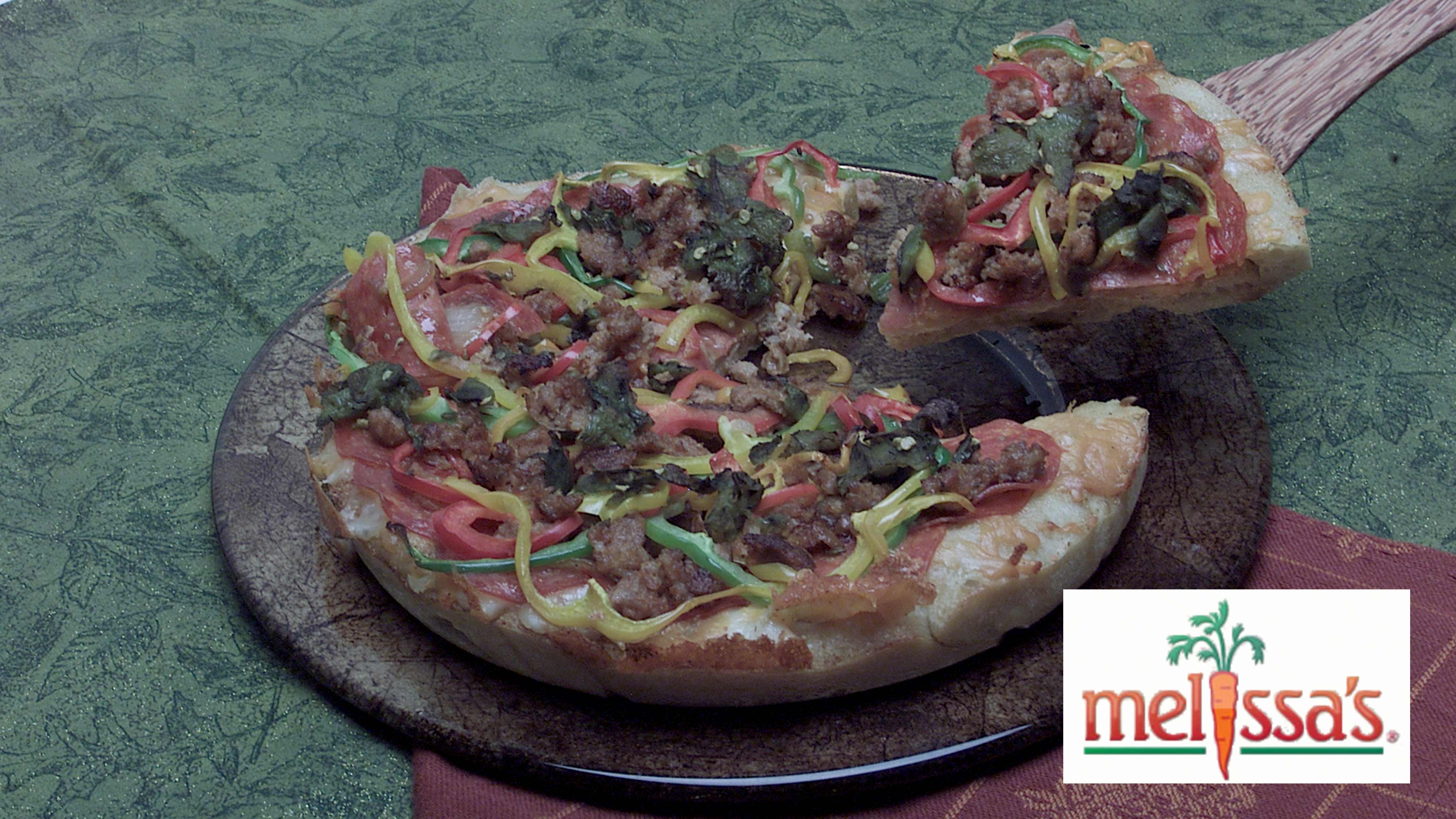 Meaty Cheesy Bread with New Mexico Hatch Chiles
By Chef Tom Fraker
Yield: 6 to 8 slices
Ingredients
1
package

prepared pizza dough

Granulated garlic, to taste

1/2
cup

shredded cheddar cheese

1/2
cup

shredded Monterey jack cheese

2

Italian sweet sausage links, casings removed, cooked, and crumbled

1/2
package

pepperoni slices

1/2

Melissa's Perfect Sweet Onion, caramelized

1/2

green bell pepper, sliced thin

1/2

yellow bell pepper, sliced thin

1/2

red bell pepper, sliced thin

3

New Mexico Hatch Chiles, roasted, peeled, seeded and diced
Directions:
Preheat the oven to 450 degrees F.

Stretch dough with your fingers into a circle and place on a cooking sprayed sheet pan. Sprinkle the dough with the granulated garlic and bake in the oven for 15 minutes or until it is golden brown.

Remove the dough from the oven and sprinkle with the cheese and the rest of the ingredients. Place it back into the oven and bake until the cheese is melted. Remove and serve.
Please note that some ingredients and brands may not be available in every store.
Rodhe's IGA Marketplace
Recipes
https://www.rodhesiga.com/Recipes/Detail/8297/